As part of its efforts to support Kiyikoy locals and health workers during Covid-19 pandemic, TurkStream donated health and sanitation materials to be distributed to Kiyikoy households and nearby public health facilities.
The TurkStream project, in line with its "good neighbour" policy, prepared and donated health protection packs containing surgical masks and gloves to every resident of Kiyikoy. Health equipment packages containing surgical masks, N95 masks, surgical gloves, surgical aprons, goggles, contactless thermometers and sanitizers were also donated for the benefit of several health facilities in the Thrace region.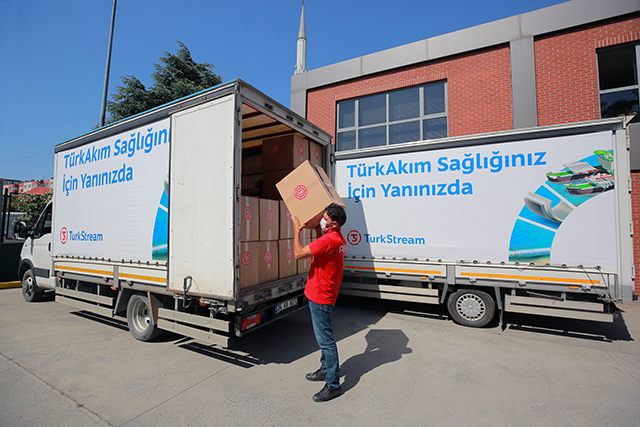 In addition, as part of the efforts to support Kiyikoy's tourism potential and to protect the health of locals and visitors alike, ozonic air clearance devices have been donated to Kiyikoy Culture and Tourism Association. These devices will be used for the disinfection of hotels, pensions, camping sites, restaurants and cafes as well as communal areas in Kiyikoy and hence enable the safe restart of the tourism activities of the town..
Masks and gloves will be distributed to Kiyikoy households via muhtars and Vefa Social Support Groups whereas public health directorates of Kırklareli, Saray, Kapaklı and governorship of Vize will organize the distribution of the donated health materials to public health institutions in these towns.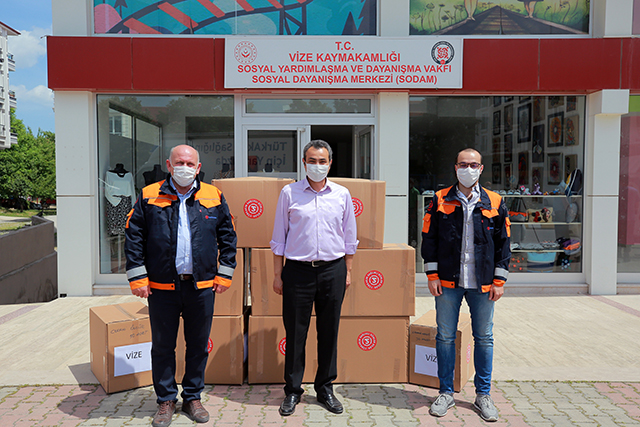 As TurkStream, we hope that our donations will help to reduce the risk of contracting the disease for doctors, health personnel and Kiyikoy locals and will be a token of our solidarity with our neighbours during a global health crisis.